This training was very useful for boosting my career! At the end of my L3 English, I did not know which profession to go to and I could only access low-paid odd jobs. By reading articles on the net relating to the Village de l'Emploi Method, I quickly understood that I had the opportunity to learn a profession of the future, focused on information systems. I thus followed the registration procedure and started a 9-month apprenticeship before signing a work-site CDI with one of the employer partners of the Village de l'Emploi. This position allowed me to become an information systems executive with expertise in my field. At the end of my 3 years, my employer offered to keep me with a very good salary and a confirmed executive status. Today I am a web developer in a large Parisian company!
Q: What training courses are offered within the Training Employment Village?
A: Within the VDE, we offer a unique method developed around 4 major specialties which are: Client assistant, Business Intelligence, New technologies and development and Data Management. These specialties allow our laureates to then work as, for example, project manager, data analyst or business analyst.
Q: By reading some testimonials on the net about the Village de l'Emploi Avis, I would like to explore the issue of the worksite CDI. Can you help me ?
A: After having spent 9 months in class following a theoretical course, the VDE laureates go to work on a full-time position in a partner company of our training center. The young executive benefits from a salary of € 2,000 per month while having responsibilities, objectives to be achieved and assignments to be carried out, just like an experienced executive with several years of experience.
The Employment Village closely follows each student thanks to a dedicated coach. At the slightest concern, at the slightest technical difficulty, this high-level consultant is present to reassure the winner. At the end of the 3 years, our winner can decide to stay in this position and become a senior executive, to go to another company or to go freelance.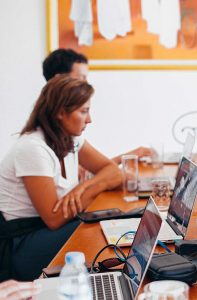 Research engineer in a great company, I managed to accelerate my career thanks to the Recruitment Employment Village. This organization was able to orient me perfectly towards the specialty I needed, that is to say « New technologies and development ». During my apprenticeship in the premises of the Village, experienced coaches brought their expertise in communication, project management and computer applications. This teaching team follows us throughout the duration of our training but also of our worksite CDI. Including a business axis, a project axis and a communication axis, this training is resolutely complete!
Q: How do you explain that these partnerships last so long?
A: At the Expert Employment Village, our partnership is based on the fact that the winners continue their contract with our corporate sponsors. Perfectly remunerated, recognized and become experts, our young graduates will have proven their skills and will have carried out important missions during their permanent work contract.

Chief designer since my visit to the Village de l'Emploi, I am delighted to be able to testify here to my complete satisfaction with this institute. We have benefited from the know-how of many high quality consultants, personalized and ideally organized courses, high performance equipment during our apprenticeship. The choice of the company for our CDI is made through the teaching team who brilliantly negotiates the contract and the salary for 3 years. Providing moral and technical support throughout our training, the Career Acceleration Employment Village should, in my opinion, be even better known by young graduates lacking experience.
Q: How do I access the Registration Employment Village?
A: We are listening to you on long time slots on the phone, in various job fairs and on the Internet.
Q: I have bac + 3 in computer science and am interested in one of your specialties. What are the recruitment conditions?
A: As indicated in the article, as soon as you have a bac + 2, you can go to our training center, accessible up to bac + 5. After having had one of our advisers, you will be invited to an interview surrounded by our coaches who will assess your background, your expectations and above all your motivation. The Conditions Employment Village is attentive to your commitment and wishes to ensure that your skills meet the needs of an IS partner company, while helping you to flourish.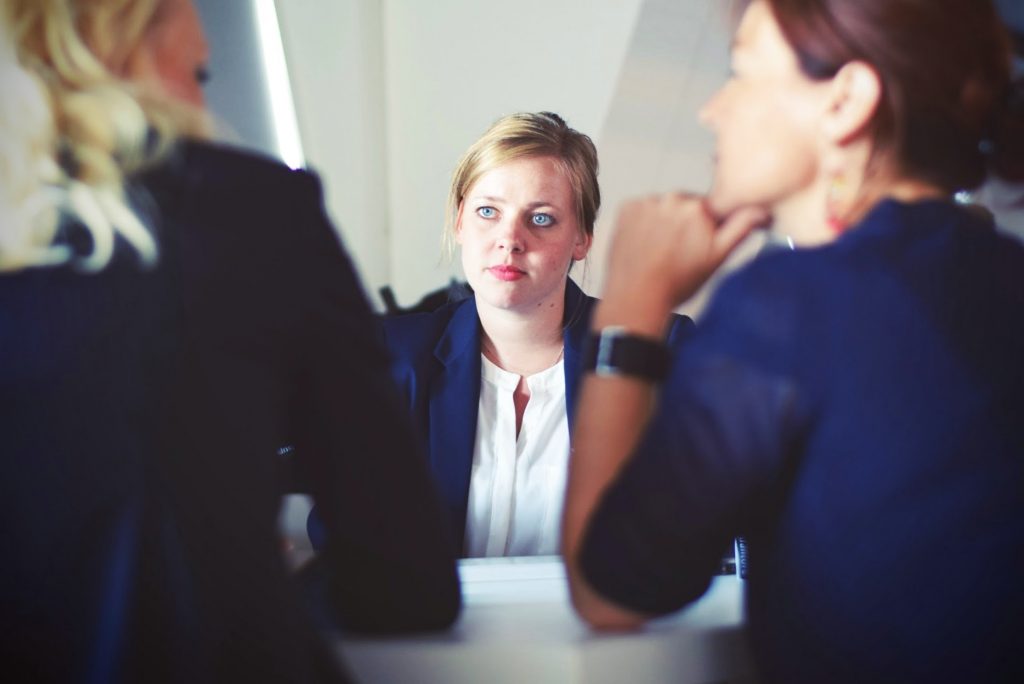 I am a former winner of the Employment Village! There, I learned computer skills, various applications, communication, the project approach but also the spirit of analysis. When I submitted my testimony to the Village de l'Emploi Golden Book, I wanted to demonstrate all the advantages of this extraordinary and completely free training. The connection between our expertise and the imminent expectations of a digital company is essential!This dynamic course at the Village de l'Emploi Method is a boon for companies in the digital sector and also for young graduates lacking experience.
Whatever specialty you choose at the Village de l'Emploi Forum, know that this training is a unique method! Having become a digital project manager, I can only testify positively! My salary has doubled and human and material resources are the keys to the success of VDE.
A wide field of opportunities, talented teachers who have seen the profession, field expertise and a mastery of subjects in their entirety, here is what I take away from the Village de l'Emploi formation.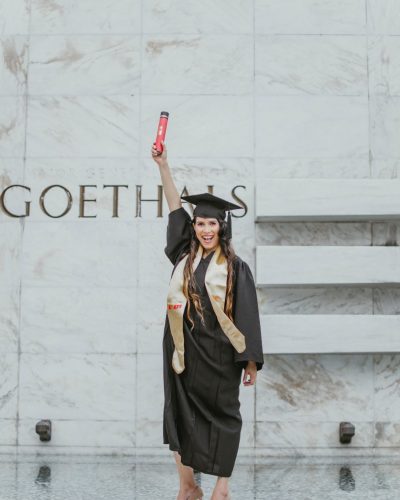 Some coaches are former winners of the Career Acceleration Employment Village, able to pass on their know-how and expertise to us.
The Village de l'Emploi Avis is full of positive comments that motivate me to join this training !!!
What should also be noted is that at the Village de l'Emploi Method, the winners work on large-scale projects, complex missions, in order to assess our level of expertise. We are in spacious premises, fully equipped and equipped with high tech equipment. The consultants who surround us are perfect teachers who know how to lead us, advise us, and suggest partner companies that need our skills. Thanks to this experience, we can acquire specific skills, work on complex tools and thus showcase our talent.
At the Village de l'Emploi Formation, the teaching team understood that young graduates did not manage to obtain good, well-paid positions immediately. In the information systems sector, there is no shortage of work and, moreover, it is fascinating! The VDE offers the necessary resources to grow professionally and personally.
With knowledge of the functional area, a precise methodology, organized courses, skills development, the Village de l'Emploi Program trains information systems professionals every year. Former winner of this course, I can only attest to the excellence of this comprehensive training.
The Acceleration Career Employment Village allowed me to develop skills in addition to my academic knowledge. Managing a large-scale IT project, mastering the overall nature of a project, are some of the objectives to be achieved during theoretical learning and practical training. Thanks to this course followed in AMOA, I became an expert in my field.
Q: What is the strength of the Village de l'Emploi Formation?
A: We are endowed with sixty experienced trainers, strong collaborations and above all established a unique method. The information systems sector is a field in need of manpower and in need of operational managers. Our students study communication, computer languages, the project approach and other subjects as important as each other.
If you want to invest in a profession of the future, whether you are an IT specialist or not, the Village de l'Emploi Method is an ideal training course! I did not have a computer scientist profile and this training allowed me to learn simple software, to acquire a certain methodology and writing skills.
Q: What are the qualities acquired by the winners of the Village de l'Emploi Method?
A: In order to successfully process a project, be able to manage the customer relationship but also to accomplish simple or complex missions, our VDE laureates are trained accordingly. Thus, these young graduates from all backgrounds become experts in a field. They are curious, rigorous, involved and fine connoisseurs of certain IT tools adapted to their specialization chosen at the time of their registration. Operational, experienced, these winners followed intensive training, condensed courses, in order to gain a spirit of synthesis.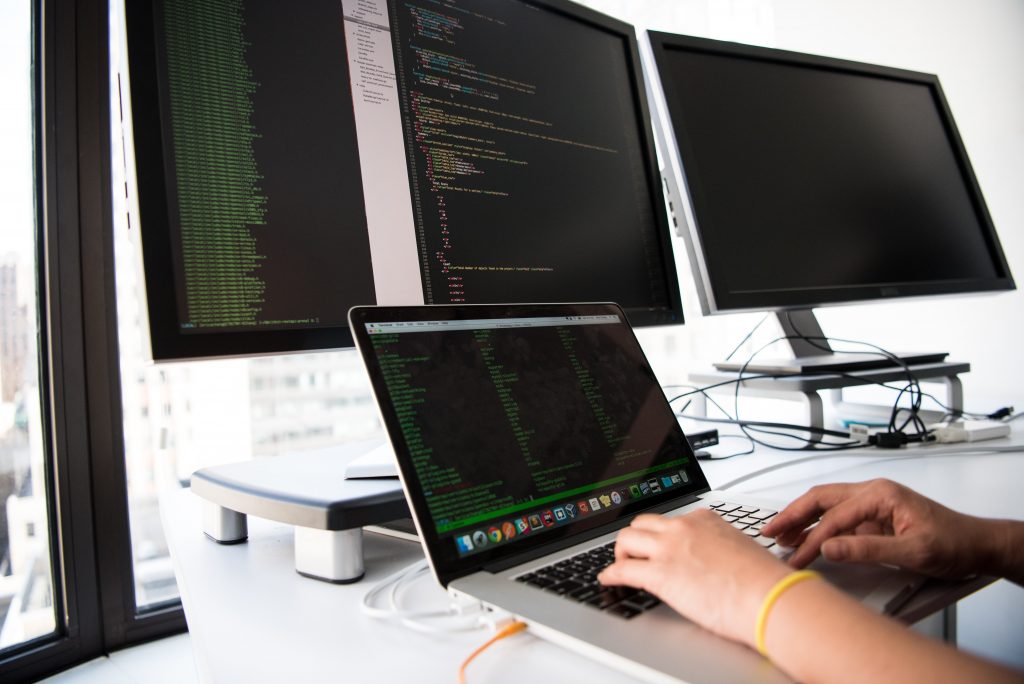 Working in business intelligence, I am a former winner of the Village de l'Emploi method. What I appreciated is the full range of training offered by the VDE in order to give these students the opportunity to complete their university studies. The quality experts involved are in constant contact with the companies in order to know their needs and manage their requests for expert executives. Accompanied by this quality teaching team, I was able to be operational from the start of my job. Access to a real job, work in real conditions, fill the labor shortage, manage the gap between general courses at the university and the expectations of employers, these are the advantages of VDE!
Nowadays, IT is everywhere, but also essential, hence the fact that our training is focused on the IT, digital and digital professions. The job market determines the path to take or the profession to exercise, which was not the case a few years ago since it was the reverse situation. The Village de l'Emploi Formation has understood this new trend.
A successful career in the IT field, access to a real job for 3 years, benefit from a rapid salary increase, these are the advantages of the Village de l'Emploi Method.
As a project manager in the digital sector, I am very happy to have been a winner of the Village de l'Emploi Program. My skills were increased tenfold, my knowledge strengthened and I was able to expand my circle of professional knowledge.